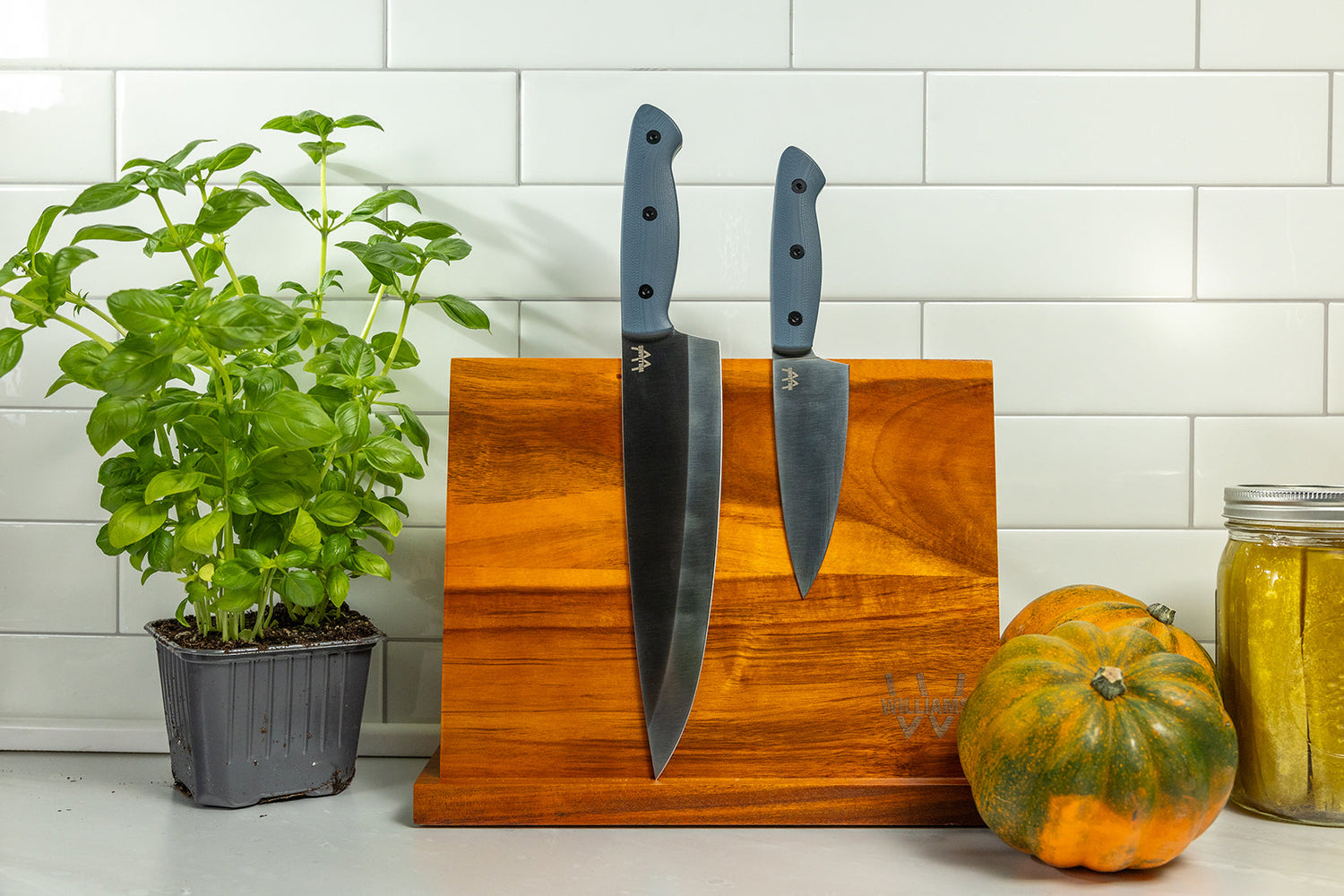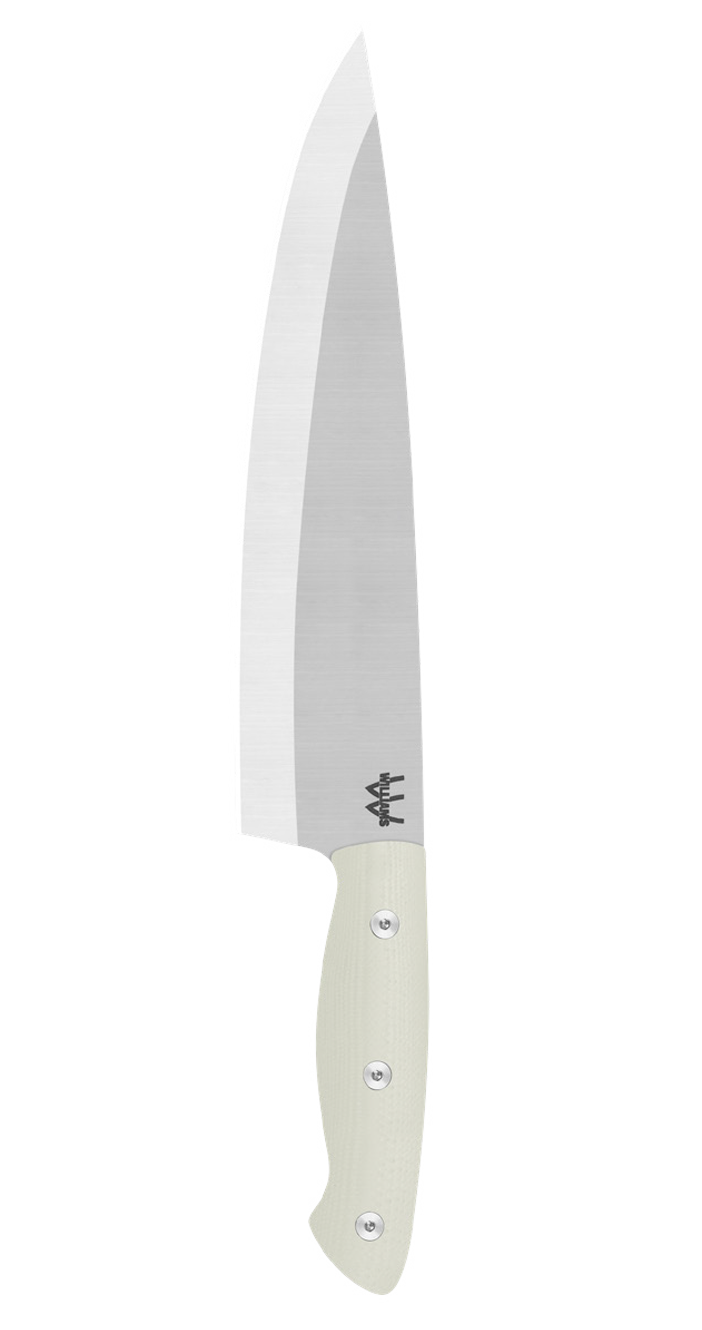 Works of Art
Our chef's knives are custom crafted, heirloom quality knives.
for doing Artful Work
Chop, skin, slice, peel. They're crafted with purpose, for your purpose.

Generation after Generation
The tool you taught them to respect, the quality you taught them to appreciate. They'll cherish this beautiful heirloom, and remember the wisdom you shared.